The first meet up was held in the Gower Peninsula in Wales, at a community called Sandy Lane. Eleven of the group members got together to stay in an eco-cottage and begin discussing the hopes for our shared future.
During the stay we visited a local community, Holtsfield, and talked at length with one of the residents there. We then spent the evening eating and drinking around a campfire, taking it in turns to voice our motivations for joining the project and put forward our projected, personal timeframes before beginning.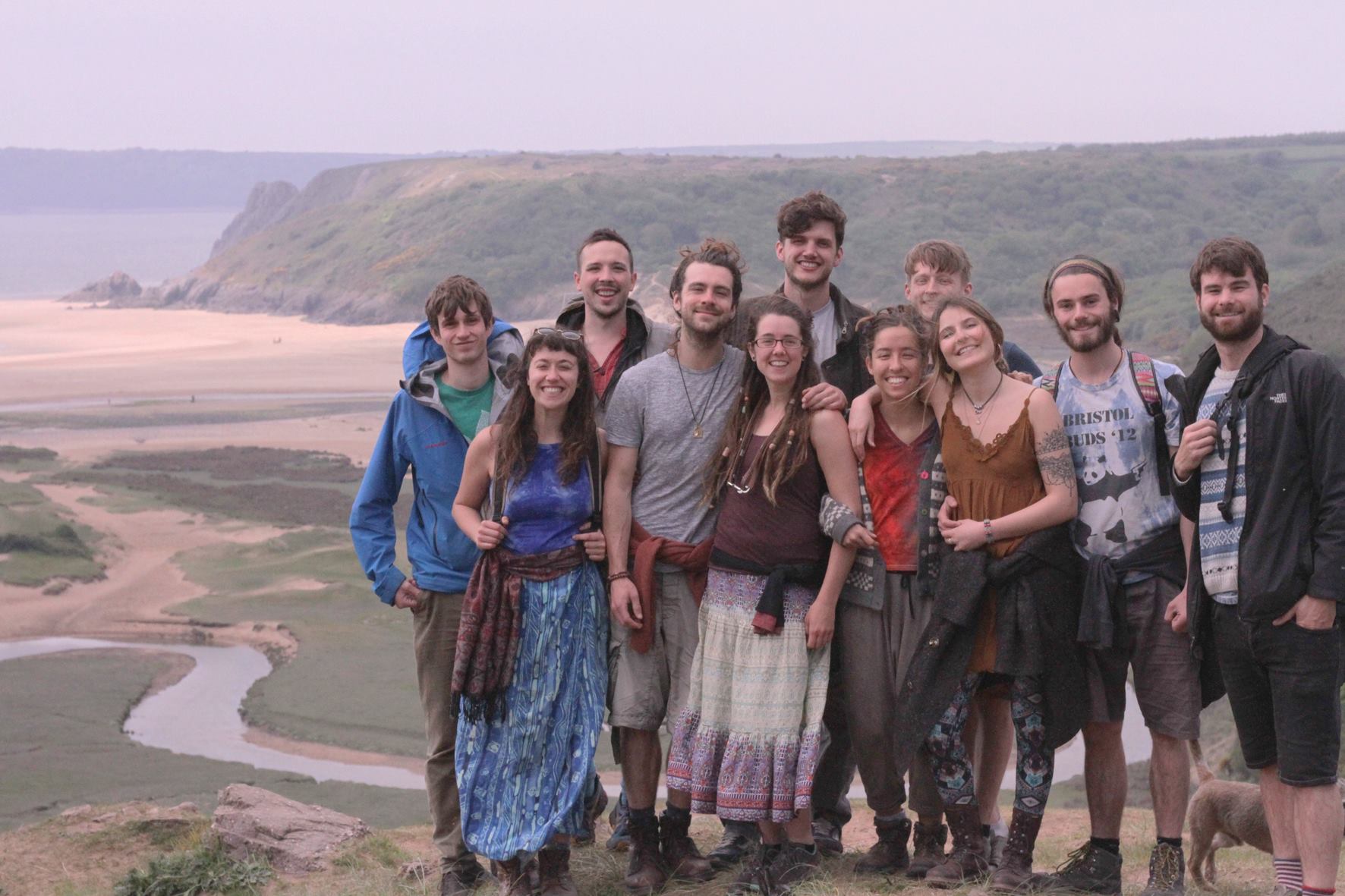 The group overlooking the Three Cliffs Beach
Perspectives
Several members of the group have written accounts of the experience from their perspective.